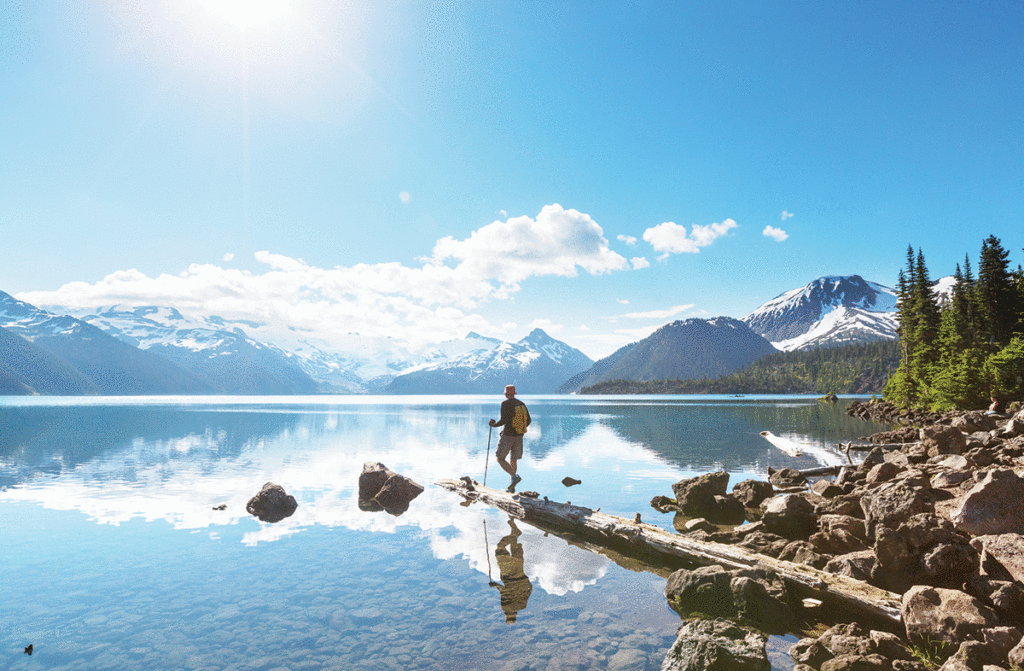 I realized once I agreed to take on this writing assignment that there are quite a few sweet spots in Canada, so I tried to narrow things down a bit with just some of the sweet spots in this vast country that I have had the pleasure of experiencing first hand.
I'm writing this article in the middle of January, on a lake an hour and a half North East of Toronto and looking outside admiring the falling snow.  One of the beautiful things about Canada is that almost the whole country has four seasons and depending on where you are, each season can be breathtakingly beautiful.  Having grown up in Ontario, most of my experiences of Canada take place there and most of my "sweet spots" will reflect this.  This year is the 125th anniversary of Algonquin Provincial Park.  This park runs between the Georgian Bay to the Ottawa River and separates Northern Ontario from Southern Ontario and is 2,955 sq mi which is about a quarter of the size of the country of Belgium.  It is home to 2,400 lakes and a plethora of wild life.  The beauty of the park has attracted many artists including members of the famed Group of Seven.   You can perform several outdoor activities while preserving the natural wildlife.  You can camp, but you must enter the campgrounds on foot.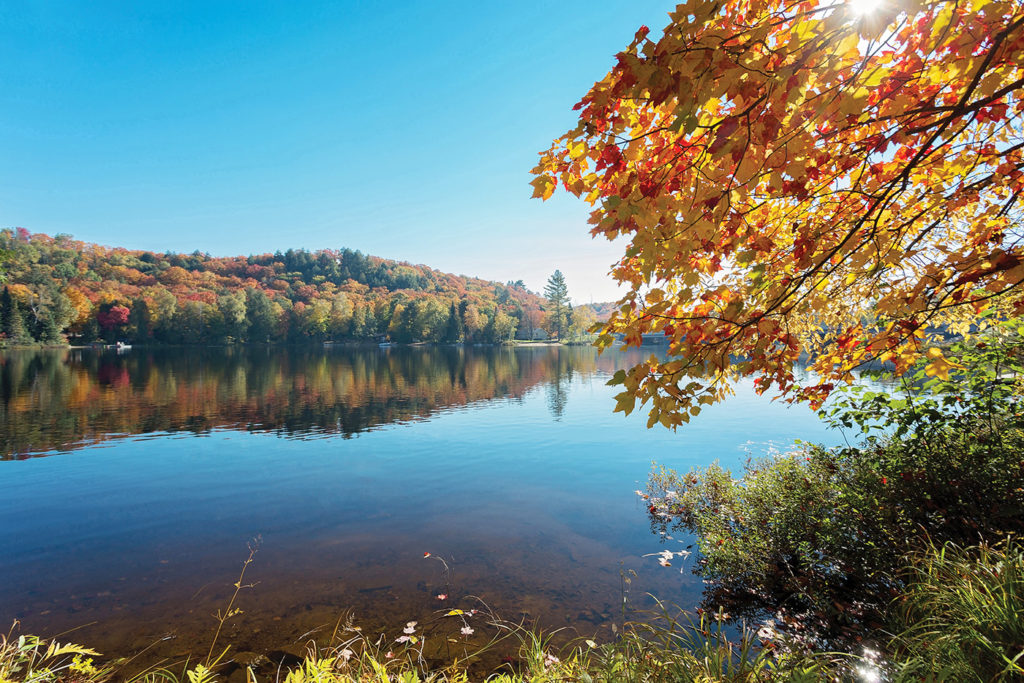 Another favorite sweet spot of mine in Ontario is Niagara on the Lake.  This quaint, little town is nicknamed "The loveliest town in Canada".  It is the only town in Canada with a Lord Mayor…. How quaint.  It has the oldest Anglican and Catholic churches in Ontario and is home to the Shaw Festival where George Bernard Shaw's works can be seen from April through to November.  It has beautiful wineries and is home to one of my favorite artists, Trisha Romance.  Horse and buggy's can be found throughout the town almost taking us back a century.  Travel a little South West of Niagara on the Lake and you will run into Niagara Falls which is one of the largest tourist attractions connecting Canada and the US.  The photo we are using represents the time of year which I am writing this article and was taken by Adam Klekotka during one of the cold spells here.  Which reportedly Canada was colder than Antarctica and even Mars.  But whether you visit the Falls in the Winter, Spring, Summer or Fall, it is a beautiful sight to behold.  There's a lot of history to soak in and has a reputation for being a very romantic hot spot for couples with tons of heart shaped tubs to choose from in your hotel room.
The last sweet spot in Ontario that I'm going to acknowledge in this article is Toronto!!  This is the city I was born and raised in and I will always be a diehard Toronto Maple Leafs Fan!!  (that's hockey for you non-Northern folks LOL).  But seriously, Toronto is one of the greatest cities in the world, in my humble opinion.  It's vast multicultural cuisine leaves no palette dissatisfied. I used to live by High Park, which in comparison is a little like Central Park in New York.  It was an unbelievable lifestyle where I had all the nature I wanted on my morning walks and, in the afternoon I shopped at all the fresh shops for dinner, or as Canadians call it, supper.  Some fun things to do in TO is visit the CN Tower which is the third tallest tower in the world by pinnacle height at 553.33 m and has a rotating restaurant where you are sure to see the whole entire city and parts of Lake Ontario.  Right beside the CN Tower to the west, is the Dome called Rogers Centre with a retractable roof where they hold baseball games by The Toronto Blue Jays and an assortment of concerts.  On the other side of the CN Tower is Ripley's Aquarium.  It is quite huge and very beautiful to tour through.  Take a walk East, down to Old Toronto and check out the St. Lawrence Market which has been going since 1803.  Here you can buy fresh pastries, meats, antiques and art.  If you are into history and art, the Royal Ontario Museum is a must!!  Changing their featured exhibits on a regular basis will ensure visitors to keep coming back for more.  There is so much to see and explore just roaming about in this city that some call "New York City run by the Swiss".
Mention Canada to any skier or snowboarder and their eyes will widen with delight and the conversation will then be based around Whislter!  Whistler is in the province of British Columbia on the West Coast of Canada in the Pacific Ranges of the Coast Mountains.  It has over 200 ski runs and was rated the #1 Ski Resort by Ski Magazine in 2015, 2016 and 2017.  It hosted the 2010 Winter Olympics for the Nordic, Luge, Skeleton and Bobsled events.  In the summer people flock to the mountain to mountain bike.  The village itself in Blackcomb has won multiple awards for it's design.  The Peak 2 Peak gondola which runs from Whistler to Blackcomb holds records for the highest and largest unsupported cable car span in the world.  When I was 19, I took my first trip out to the West Coast to visit a friend.  On the way to the airport to go back home, my friend decided I should go see Whistler.  I was wearing a mini skirt and high heels.  We did a little bit of climbing that day.  I'm proud to say, I have climbed a couple of mountain ranges in high heels and have also gone through jungles barefoot.  But those stories are for another time.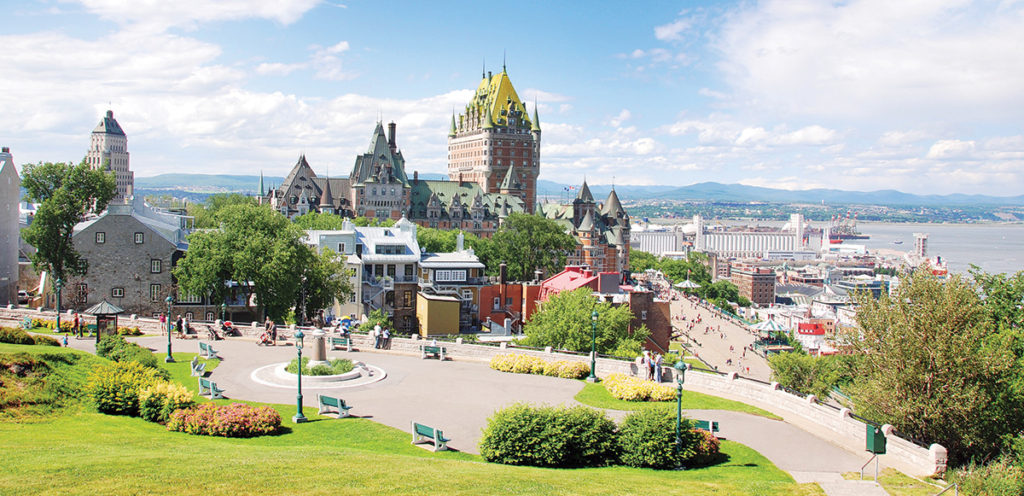 Let's travel further East of Canada and meet the most European city in North America.  Quebec City is also one of the oldest cities in North America and was first settled by French explorer, Jaques Cartier in 1535 where he built a temporary fort.  In 1541 he attempted to build a permanent settlement but was interrupted by the harsh winters and the hostile natives.  The ramparts surrounding Old Quebec are the only fortified city walls remaining in the America's North of Mexico.  Within the walls of Old Quebec lies the beautiful fortress, Chateau Frontenac.  I was very blessed to do a gig there years ago and I was enchanted by its beauty.  This absolute stunning structure is one of the worlds leading hotels.  Quebec City nestles in the St. Lawrence River Valley and the population is made up of only 1.5% Anglophone's which includes the city as well as the whole metropolis.  It hosts the worlds largest winter festival called Quebec Winter Carnival.  This is a Pre-Lenten festival or in other words, a winters version of Mardi Gras.  The carnival began there in 1894 and has been celebrated annually since 1955 when the mascot, Bonhomme Carnaval made his first appearance.  The carnival hosts millions of visitors a year and among the celebrations they have ice sculpting contests.  A snow version of Burning Man, perhaps??
There are many more sweet spots in Canada and I hope to be able to write about them in the future.  We have such an amazing East Coast with wonderful music and holds very interesting history as well.  The prairies have their own unique culture too.  We have delightful cuisine such as poutine and it's quite entertaining to see some parts of America creating their own versions.  The Canadian people are very friendly and diverse.  We celebrate cultures and embrace their heritages.  I've lived in several parts of the US and have traveled to many countries in the world and I'm always proud to say that I'm Canadian.
By Kelly Vohnn