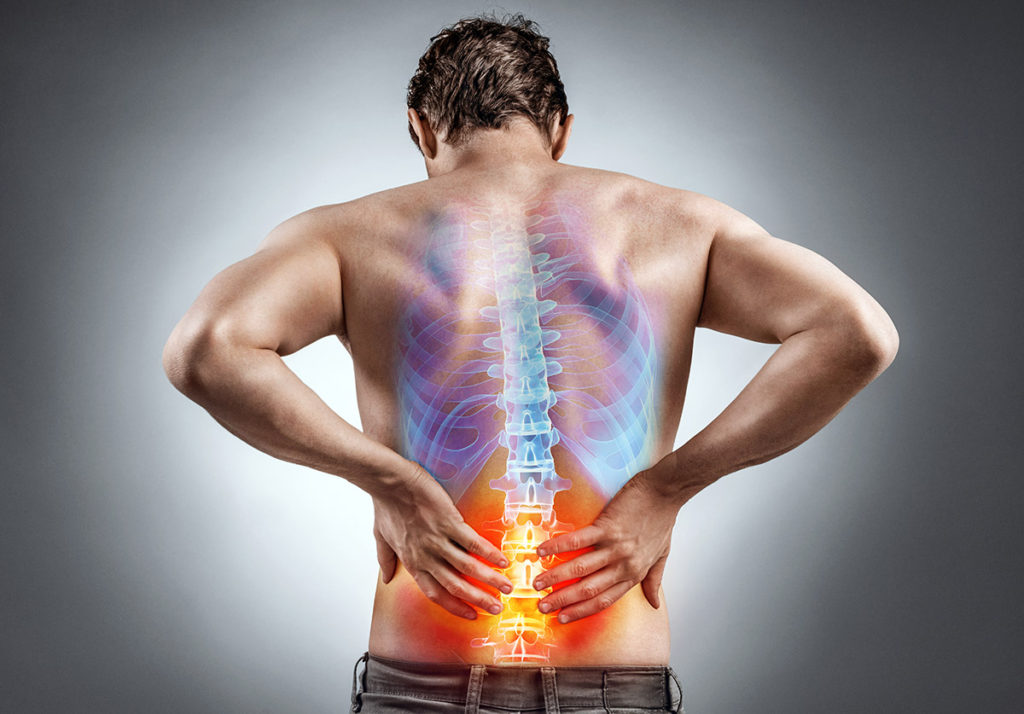 As we age and as our bodies become, more, refined if you will, pain management becomes a reality and a genuine concern. Maybe you have that one bad knee from being athletic to your core. Perhaps it's back pain or a different kind of pain related to a chronic illness. Or it could be pain from that car accident you had when you were just 18 coming back to bite. You remember, the one where you didn't get the physical therapy that was prescribed because you were young and bulletproof? Yea, that one.
What if we had the tools to prevent the damage that causes the pain in the first place? Or we took the time to calm our minds and as a result our bodies reacted differently to the pain. When you break down the word dis-ease, simply put, it means that your body is not at ease, not in sync. Research proves there is a definite connection between stress and disease and the same can be said for the pain that we need to manage now.
Certified Health Coach and Physical Therapist Kathleen Stross PT, MS, CHC shared, "Whether you play once per week, or every day, Texas golfers hate pain.  As you know, you don't have to have injured yourself to have an ache here, or a stabbing pain there. More often than not, the pain that keeps you from playing your best, or going another round has no specific cause…UNTIL NOW."
She continued, "In my almost 30 years of experience as a physical therapist, I have seen many treatment approaches come and go. From cold packs and ultrasound in the early days to kinesio taping, foam rollers, and more. How is anybody supposed to know what works?  Well, the truth is, the effectiveness of your injury recovery depends more on YOU, then on the type of treatment you choose. Why? Because the most important part of the healing process is YOU.  Your body's response to injury or illness needs to be as fast as a NASCAR pit stop team changes a flat tire.
"To recover from any injury, your body must have the nutrients, energy, and 'spare parts' to get in there, clean up the mess, make repairs, and restore function as fast as possible. This speed and efficiency is made possible by a well-equipped, well-staffed team.  Imagine that pit-stop team if one member of it was sluggish, damaged, or disabled.  What would that look like? The tire blows, and the time in the pit is only as fast as the slowest member of the team. From the driver's seat, you have no idea who is slow, you just know that you lost the race. The same goes with your body, and its response to injury, illness, inflammation, fatigue, or stress. Do you know which member of your body's recovery team is the slowest? Is it the integrity and strength of your soft tissues? Is it your ability to digest and absorb nutrients from your food? Is it your immune system or chronic inflammation?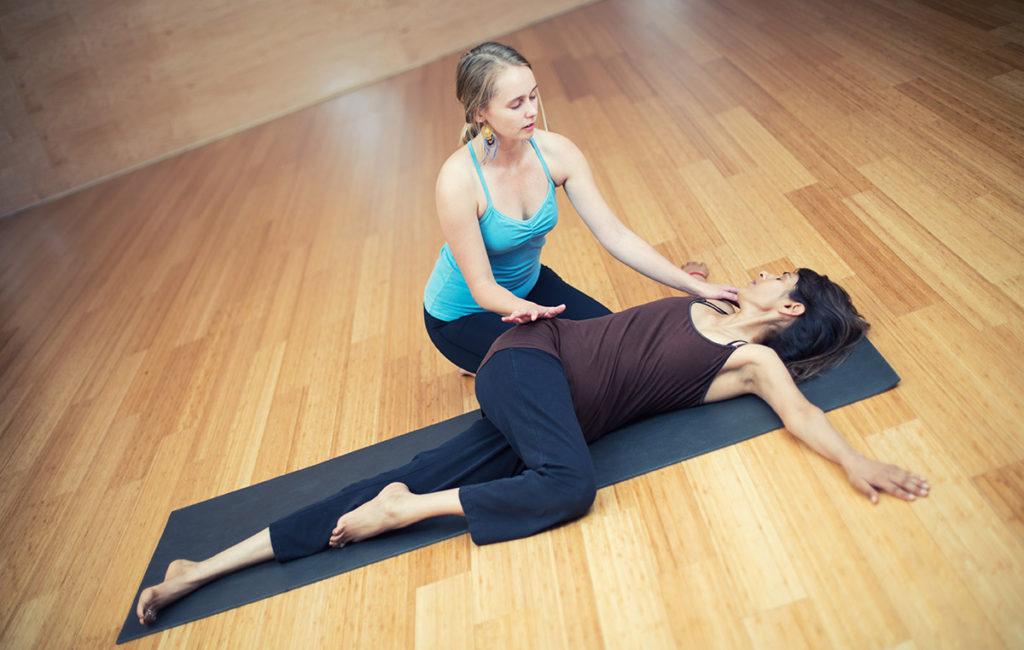 Is it energy production or ability to detox? Sometimes it's difficult to know where your "weakest link" is. But 100% of the time, the fastest and easiest place to start is with the FOOD you eat and the health of your gut. Making sure that your nerves, muscles, joints, and fascia function at their optimal level starts with making sure you are extracting and processing nutrients from good food and eliminating all toxins that may be keeping your immune system working overtime.  It's that simple. Optimal nutrition, and effective detox. Both of these, all the time, and you'll find that you are getting stronger, performing better, and enjoying more of your fabulous life."
"I never knew that the food I was eating could be the cause of my joint pain. (They showed me how) replacing certain foods in my diet was more effective than any medicine or treatment I had for eliminating my pain."- KM, 51 year-old retired soccer player.
"I would have never believed it had I not seen for myself how my food is the best medicine. I have more energy and recover so much faster now." – MJ, 54 year-old executive and weekend warrior.
Combining nutrition, physical therapy and an overall quality of life check, Stross and her team offer a wealth of tools and resources. "This is not typical sports therapy. I approach the body and human performance from a neurosensory perspective, integrating the brain and nervous system with movement coordination, balance, and perception of motion (aka "vertigo").
The idea that the vestibular system in the inner ear is responsible for maintaining your sense of "true vertical", is especially important to any athlete, amateur or pro. Many things can disrupt equilibrium. An inner ear infection, upper respiratory infection, injury, peripheral neuropathy or ageing can cause symptoms that can take you off your game for days, weeks, or months. Symptoms may include dizziness, imbalance, a sensation of movement/spinning, or a floating feeling. Physical therapy with an experienced vestibular therapist can mean the difference between you being able to return to the sport you love or hanging up your clubs for good.  The good news is that most cases of vertigo and imbalance can be treated with just a few sessions of therapy."
"A holistic approach to health will take you through the steps to keep your engine running and your equipment in tip-top shape," she continued. "Our team will design a program just for you, based on your unique set of symptoms, to help you identify any imbalances in your systems that are preventing you from optimal performance." For more information visit www.MyHolisticHealthPlan.com or www.kathleenstross.com.
Sometimes pain is crippling and you've tried several approaches and are desperate for relief.  Let's get right to the punch or in this case, the pain. Dr. Jerry Gutierrez, MD of Pain Specialists of America treats patients who have already tried conservative methods for pain relief with no success. "I treat patients with the most advanced, cutting edge treatments available," he explained. "I provide not only basic X-ray guided spinal blocks but also ultrasound guided procedures avoiding potentially harmful radiation (such as chronic spinal pain during a pregnancy). I also employ the latest and most advanced forms of spinal and peripheral nerve stimulation as well as stem cell regenerative medicine therapies. Although the bulk of our field and practice relates to pain originating from spine conditions, I am not just a spine pain specialist.  I am able to treat pain in the head, neck, spine, abdomen, pelvis and legs."
As for what you should know before your visit he commented, "I want patients to be as specific as possible about their pain. When it started, how it began,  the quality of how it feels, and anything that makes it worse/better.  A thorough description of your pain will allow me to best assess its origin.  If you have had any prior imaging or diagnostic studies, it is important to bring your results and images with you as well.  Putting all of this together will allow me to best target your pain generator with precision."
Affectionately referred to as "Dr. G" by his patients, what's best for the patient is his primary concern. "The majority of patients will have already tried conservative management including chiropractic care, massage, physical therapy, acupuncture, etc.,  before they seek more advanced treatments at our practice. If they have not yet tried these, I often recommend that they try this first or in conjunction with what I do.  I perform spinal injections, nerve blocks, nerve ablations and other more advanced surgical procedures to alleviate chronic painful conditions.  Many of these conditions include painful herniated discs, spinal stenosis, arthritis, or nerve damage (from trauma or medical illnesses such as diabetes or cancer). I am a big believer in multimodal pain management, which means utilizing multiple types of therapies to not only reduce the pain long-term but also rehabilitate the underlying issue."
"Dr. G is a thorough diagnostician and listens carefully to each symptom and indicator that I have. (Starting with chronic facet joint issues, complicated by a car accident with multiple moderate-severe injuries.) He does appropriate testing before making decisions." –Patient Review
"Dr Gutierrez has been nothing but kind to me in trying to help me through a very difficult time in my life.  I broke both of my heels and have 3 plates and 39 screws now and have tons of pain all the time.  I can't thank him and their staff enough for all they do for me.  It is a Godsend to have a doctor like Dr. G and his staff."–Patient Review
With locations in Round Rock and Austin, more information about Dr. G can be found at www.painspecialistsofaustin.com
The Diagnostic Pain Center is a multi-physician, private practice that offers individualized treatment plans for comprehensive pain management care.  Doctors Robert S. Marks, M.D. and  Sauman A. Rafii, M.D. both believe that this model better enables them to invest in patient relationships and create treatment plans that are truly custom-tailored to your unique needs. "Our top priority is to improve your quality of life through accurate diagnosis, highly effective treatment methods and specialized care," said Dr. Marks. "I like to think that at Diagnostic Pain Center, we have a highly individualized approach with each patient we see."
As for what sets their practice apart from others in the area, Dr. Rafii explained,"Our focus from the initial visit is on diagnosing the cause of the patient's pain, and tailoring treatment based on our diagnosis. With more data coming out on the harmful effects of chronic opioid therapy (and lack of any benefit compared to non-opioid pain medications) , we do not start patient on these medications as first line therapy."
Dr. Rafii continued, "Patient's should expect to spend 45 minutes with the physician on their first visit. This will allow us enough time to take a thorough history and physical exam, review any pertinent imaging, discuss treatment options and answer any questions. We provide a wide spectrum of state of the art interventional pain treatments including, but not limited to steroid injections, radiofrequency ablation, spinal cord stimulation, kyphoplasty, and platelet-rich plasma injections.
"Dr. Rafii is great. I went in barely moving with severe low back issues. He thoroughly explained the lengthy and detailed MRI results. After being to another pain management doctor, I was happy that Dr. Rafii was looking for a solution not just pushing pills. He is open and familiar with other options such as turmeric. I am back to 100% within under 2 months!"–Patient Review
"If you are looking for someone to just dole out the pain pills, I would suggest you look elsewhere. There are pain practices that run "pill mills". But if you are invested in your health and want someone to diagnose and get to the root of your problem, explain your options, and truly listen without undue pressure to undergo procedures unless they are needed, then I highly recommend Dr Marks."–Patient Review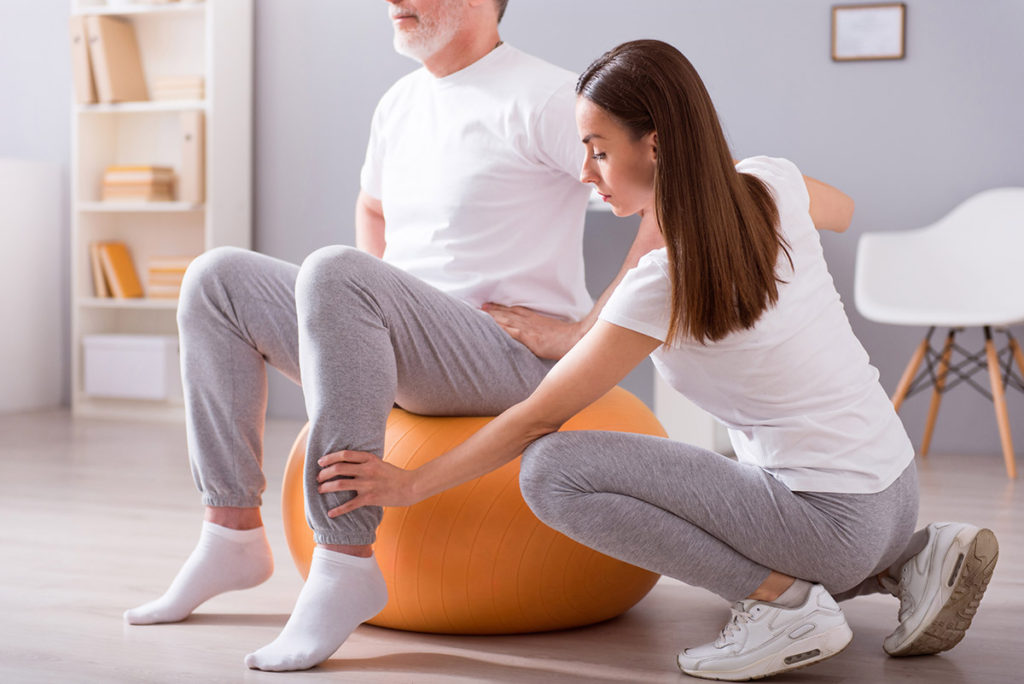 Lingering low back pain, aching painful feet, or tension in your shoulders getting you down? According to Licensed Massage Therapist Jenea Goodwin, soft tissue or connective tissue is to blame in these most common pain patterns, which affect millions of us each day, keeping us out of work or off our game. "Unhealthy fascia can restrict joint range of motion, strangle muscles and vessels, or even pinch nerves, causing all kinds of chronic pain syndromes," she explained.
Jenea Goodwin has been a massage therapist for 18 years, incorporating many different modalities to help heal the body. During her career, she has worked in conjunction with many doctors and physical therapists to gain an expert knowledge of how the body functions.  Specializing in myofascial release for the past 15 years, she is passionate about teaching young athletes how to maintain healthy fascia, prevent injury and enhance performance.
Goodwin shared, "We not only do manual myofascial release work, we also teach our clients and athletes how to release the fascia (connective tissue that adheres to the muscle causing the pain) for themselves."
What does a patient need to know before the initial appointment? Goodwin answered,"A first time patient needs to be well hydrated and know that there can be bruising with myofascial release techniques. This would be for our manual release sessions. Our patients are coming in for our class that teaches them how to alleviate their own pain. They need to bring a pair of shorts and a towel so that they'll be relaxed and comfortable."
As for advice for preventative measures for those with 'no gain before the pain' mentalities she said, "We highly suggest epsom salt baths post workout or event, as well as learning how to work their own connective tissue. By doing the self fascia release techniques athletes can prevent injury as well as enhance their performance."
Thank you so much. It was inspiring and full of useful information that I will use on myself and on my family!"–Lisa M.
Jenea has given me my life back, and taught me how to maintain my mobility on my own. I am so grateful! –Kathy D.
For more information about the fitness of your fascia visit www.fitfasciasolutions.com.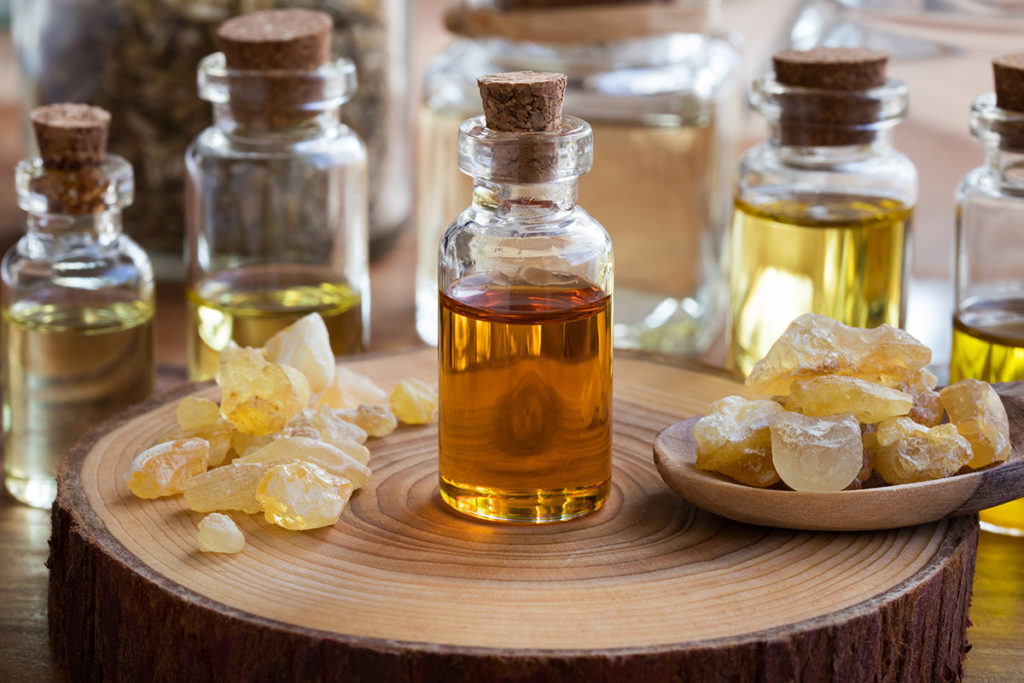 Natural approaches to pain management are also trending up as the reality of how we treat our bodies and what we feed our brains continues to show improved performance overall. Before prescription meds were available what did we use for pain management?, is the question Life Coach and Young Living Essential Oils Leader, Michelle Harvey answers. "Prescription meds have their place, but in my home, they are used as a last resort," she said. "The plant world has been used for supporting health and wellness for millennia before modern medicine came around, and these days, modern medicine is heavily abused. Oils are non-habit forming with little to no side effects, and they don't interfere with each other like drugs. Plus they have the side benefit of smelling wonderful!"
Harvey explained, "Oils such as peppermint, clove, and wintergreen are great at helping to relieve common pains. Blends like Panaway, Deep Relief, and Cool Azul are specifically formulated for the purpose of pain relief." For  joint pain she said, "We have a supplement called Agilease which is formulated with oils to support joints and type II collagen. Copaiba is wonderful to apply topically to help the joints, and some will add Panaway. Our best oil that support the immune system is Thieves. It's a blend of cinnamon bark, clove, eucalyptus, rosemary, and lemon. I use it daily to boost my immune system. Copaiba, Lemon, and Frankincense are also great at supporting the body's wellness."
From the sweet aroma of Lavender to the stimulating fragrance of Eucalyptus, therapeutic-grade essential oils ignite your senses. According to the company website, extensive testing and a commitment to sustainability means each bottle contains quality essential oils with remarkable properties that can't be found elsewhere. Whether it's a single, potent oil that elevates your spirit; a blended formula that promotes mental clarity; or Vitality™ essential oils you rely on to support your healthy habits, you can find your companion in whole-life wellness by emailing Michelle Harvey at mdharvey83@gmail.com and for more information visit www.happyoilyafter.com.
By Michelle Keller